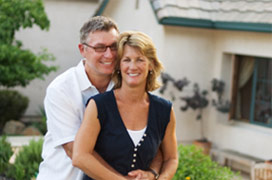 In This Section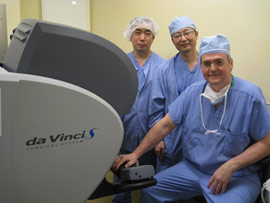 Dr. Thomas J. Maatman hosting international surgeons from China.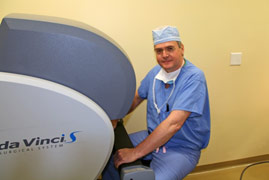 Dr. Thomas J. Maatman using the da Vinci Surgical System.
About Us
Why Choose Us
Dr. Thomas J. Maatman was an early advocate of laparoscopic and daVinci assisted robotic laparoscopic technology as they apply to the practice of urologic surgery. Having been trained in 2005 he has the longest, continuous experience of providing daVinci robotic laparoscopic total prostatectomies in the West Michigan area. He is the only surgeon to have performed robotic procedures at Spectrum Health, St. Mary's Hospital and Metro Health Hospitals. In addition to performing daVinci assisted total prostatectomy he has performed robotic minimally invasive radical nephrectomies, nephroureterectomies, partial nephrectomies, and reconstructive kidney surgery. He has published over 40 peer reviewed manuscripts and three chapters in urological surgery textbooks. His most recent manuscript published in Urology documents a significantly lower margin positive rate for the daVinci assisted total prostatectomy compared with traditional radical prostatectomy. Dr. Maatman trains other surgeons in the technology by actively proctoring procedures and participating in residency training programs.

The robotics team at Metro Health Hospital.

Our Physician
Dr. Maatman has pioneered robotic prostatectomy, cystectomy, renal and adrenal surgery in the West Michigan area.
We are pleased to announce that Dr. Maatman and the Metro Health team recently were named the recipient of the 2010 Health Grades Prostatectomy Excellence Award. (May 2010) This award places Metro Health Hospital among the top 10 percent of hospitals in the nation for prostatectomy care.
Thomas J. Maatman, DO, FACS, FACOS


Hospital Affiliations
Our patients are generally hospitalized in Grand Rapids, Michigan, at Metro Health Hospital, with affiliations at Butterworth Hospital, Blodgett Memorial Medical Center and St. Mary's Hospital. Our Extracorporeal Shock Wave Lithotripsy patients are treated at Metro Health and Butterworth Hospital.